BIBLE CODES SHOW NIBIRU PLANET-X
Bible codes reveal Nibiru. The Equidistant Letter Spacing (ELS) codes were found in the Sacred and Holy Book of Genesis. The Hebrew words for Nibiru, planet, heaven, angel, and Messiah were found in close proximity. The ELS codes were found in Genesis 24:64 to Genesis 26:9. The largest ELS is positive 812 and the smallest ELS is positive 58. Nibiru is probably the 9th planet in our solar system.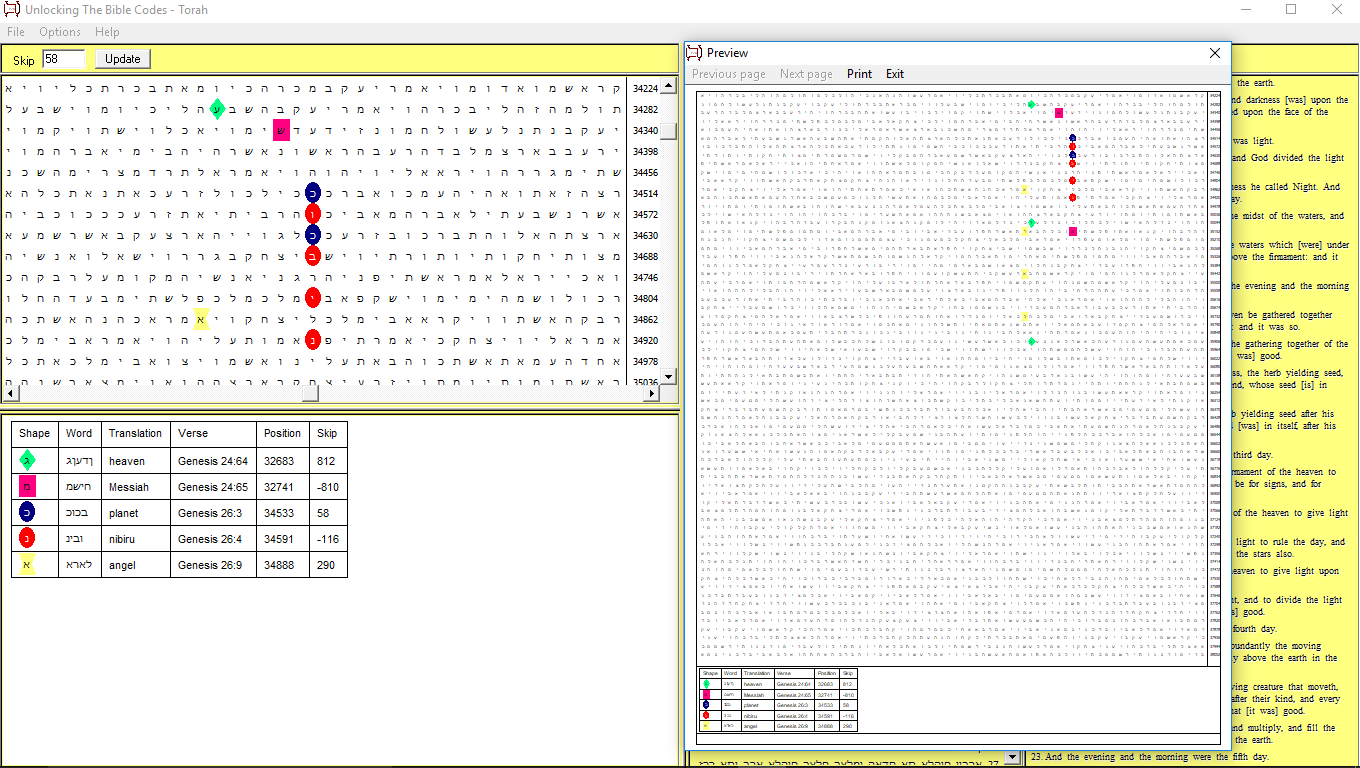 A planet is any large natural body that orbits the Sun or another star and that is not radiating energy from internal nuclear fusion; dwarf planets, comets, asteroids, meteoroids, and natural satellites are not real planets. Astronomers recognize eight planets that orbit the Sun, which are Mercury, Venus, Earth, Mars, Jupiter, Saturn, Uranus, and Neptune. The first four are called terrestrial planets and the next four giant, or Jovian, planets. The terrestrial planets are rocky with comparatively thin or negligible atmospheres.
Nibiru, also known as Planet X, is supposedly on a collision course with the Earth and this cataclysmic event could occur sometime in the future. According to Babylonian Mythology, Nibiru occupied the passagewa
ys of heaven and Earth. Nibiru is Marduk's star which the gods in heaven caused to be visible. Nibiru stands as a post at the turning point. Some researchers believe that Nibiru has already affected the Sun, and the Earth's skies are "darkening" as the giant nears the Earth. Eschatologists believe that this planet is a sign of Messiah's return sometime within the 21st century. Other eschatologists believe that the discovery of Nibiru is just a warning to the nations.