BIBLE CODES SHOW OBAMA GUILTY OF TREASON AND SPYING
Bible codes show that President Barack Obama will likely be incarcerated for spying on current President Donald Trump during Trump's 2016 campaign. The Hebrew words for President Barack Obama, prison, prisoner, spying, corrupt, FBI, USA, America, and Deep State were found in the Sacred and Holy Book of Deuteronomy. The Equidistant Letter Sequencing (ELS) codes were found in Deuteronomy 17:10 to Deuteronomy 26:2.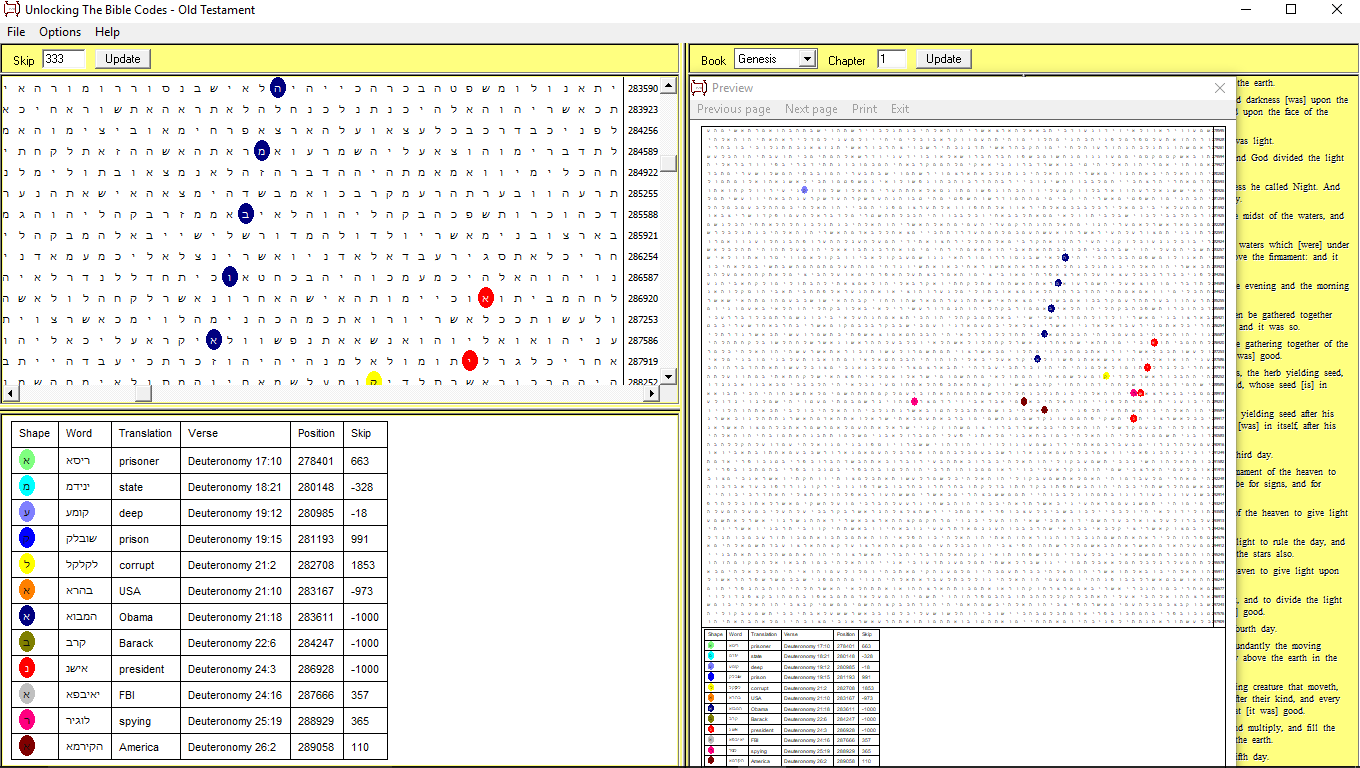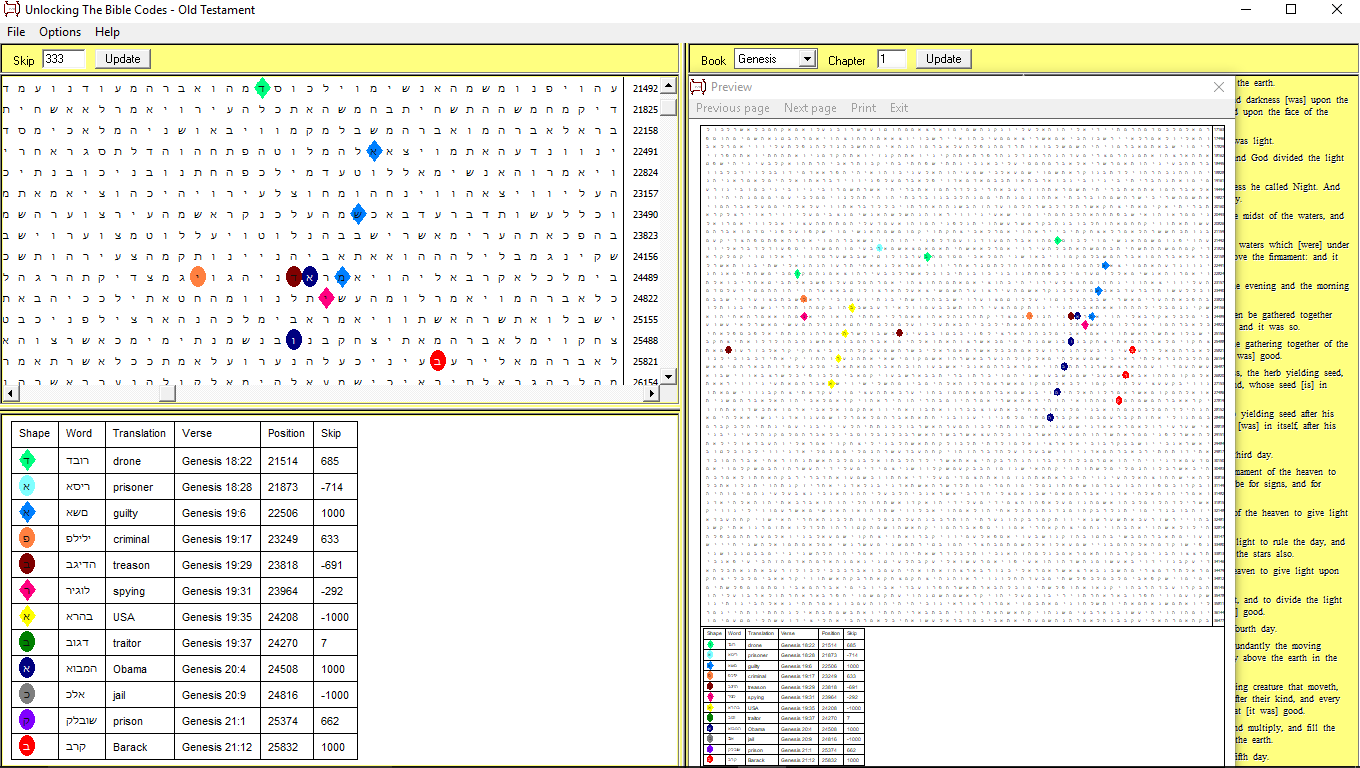 Obama is the 44th President of the United States of America. Obama graduated from Columbia University and Harvard Law School, where he was the first African American to serve as president of the Harvard Law Review. He moved to Chicago, where he served as a community organizer and lectured in constitutional law at the University of Chicago before he was elected to the Illinois Senate as a member of the Democratic Party. In 2004 he was elected to the U.S. Senate and quickly became a major national political figure. In 2008 Obama won an upset victory over former U.S. first lady Hillary Clinton to become the Democratic presidential nominee. He easily defeated Republican candidate John McCain and became the first African American president.
Additional ELS codes show that Obama will be incarcerated because of treason. The Hebrew words for Barack Obama, treason, guilty, criminal, spying, prison, prisoner, jail, USA, and drone. The Hebrew word for drones probably refers to the multiple drone strikes employed under the Obama Administration. Barack Obama is probably guilty of mass killing with drones to facilitate genocidal regime change wars, and he has refused to retire from his treasonous role, but is now leading his Deep State insurgency against the democratically elected President, Donald Trump, who solidly defeated his clone, Hillary Clinton, in the November 2016 election, according to many conservative commentators.
On 20 Janua
ry 2018, "a cadre of conservative Republican legislators wants to release a classified House Intelligence Committee memo that they say shows the Obama administration spied on President Trump's 2016 campaign. Sixty-five GOP representatives signed a letter asking the committee's chair, Devin Nunes (R-Calif.), to release a memo he wrote that alleges the Obama administration spooks improperly got search warrants to snoop on Trump's campaign and transition," according to the New York Post.