BIBLE CODES SHOW NIMROD AS TALL BLACK WARRIOR KING
The Bible codes show that Nimrod was a tall dark brown skin black African warrior who ruled over Babylon. The Hebrew words for Nimrod, African, black, brown, man, dark, tall, giant, hybrid, warrior, warfare, and Babylon. The Equidistant Letter Sequencing (ELS) codes were found in Exodus 10:5 to Exodus 13:21. Nimrod was Cush's son and the grandson of Ham the son of Noah (Genesis 10:8; 1 Chronicles 1:10). He is described as "the first man of might on earth" and "a mighty hunter" (Genesis 10:8-9). Nimrod was the first person to establish a great empire. He probably ruled over Babylon and Akkad in southern Mesopotamia, and over Nineveh in Assyria. The phrase "land of Nimrod" seems to be the same as Assyria (Micah 5:6).
The Old Testament references to Nimrod indicate that he was a man of unyielding personality. He possessed extraordinary talents and powers. Some scholars identify him with a Mesopotamian king who united Assyria and Babylon in the thirteenth century B.C. But this conflicts with the statement connecting him with Cush the son of Ham and points to an association with the south of Egypt where Cush was located (Genesis 10:8).  The name and fame of Nimrod have a secure place in Judaism and in Islamic tradition. In the former he personifies both rebellion against God and military might in the earth. The Tower of Babel (Genesis 11:1-9) is "the house of Nimrod" where idolatry was practiced and divine allegiance offered to Nimrod. In Islam, Nimrod persecutes Abraham and has him thrown into a fiery furnace.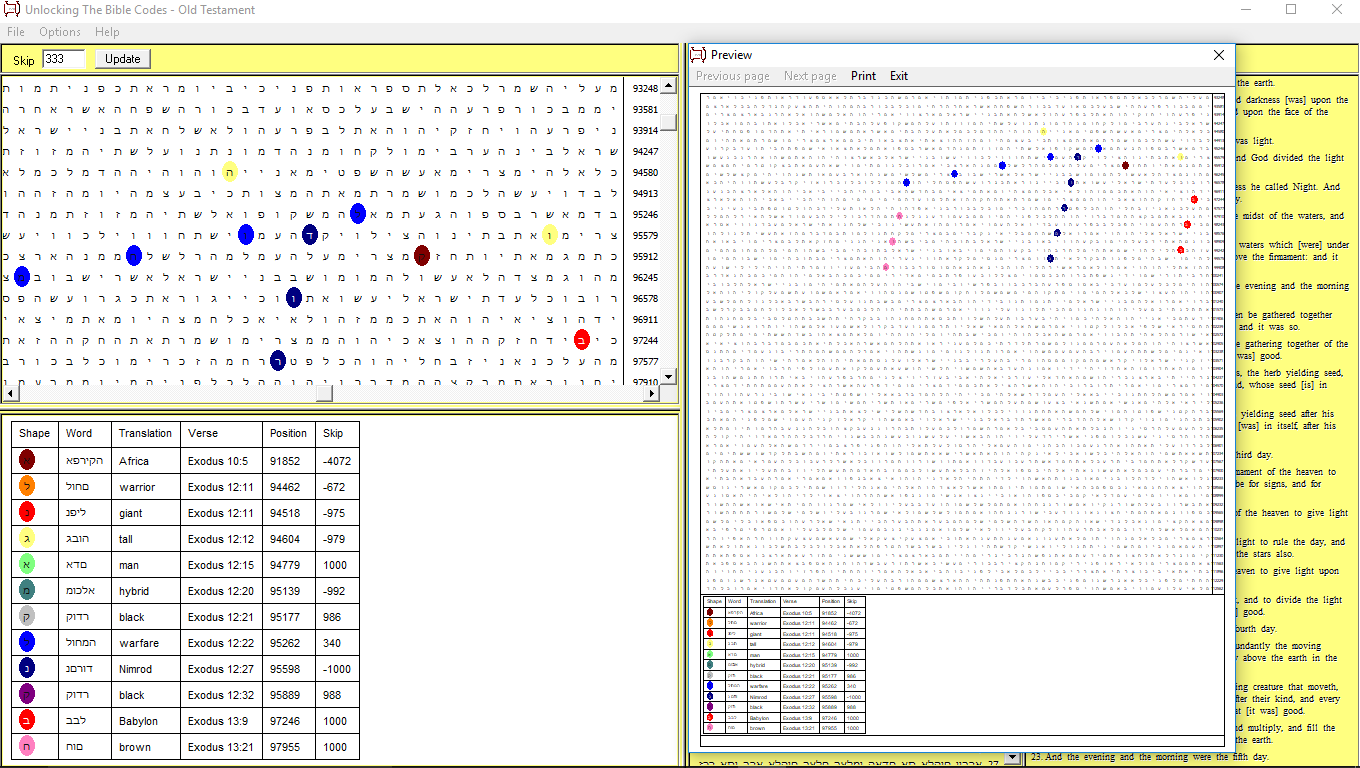 Nimrod was the first ruler over Babylon. Ancient Babylon emerged as a culture due to the Sumerian influence on the diverse peoples who had migrated into the area. The Sumerian civilization was the first post-flood population began to flourish in Babylon. The two principal languages of the region were Akkadian , and Sumerian. The earliest interpretable inscriptions from Babylonia, dated at 3100 BC, are in Sumerian, which was the written language throughout Mesopotamia for seven centuries. In fact, cuneiform, the wedge-shaped writing invented by the Sumerians, remained in use for almost three thousand years. Eventually the Akkadian way of life began to compete with the Sumerian. Political and cultural leadership was effectiv
ely wrested away from the south by Sargon I , who founded the capital Akkad. The invasion of the Guti people disrupted the Akkadian Empire. The empire had previously lasted for nearly two centuries under Sargon and his successors. However, the Sumerian king Utuhegal of the city of Uruk soon defeated the Guti. That event marked a period of revival of Sumerian power and culture in Babylonia, led by a dynasty of kings that established itself in the once-prominent Sumerian city of Ur.