New Bible codes show atomic warfare involving North Korea, South Korea, Japan, and the United States. The codes were found in close proximity, which appears to indicate that nuclear warfare will probably erupt within the Korean Peninsula. The North Korea Bible Codes were originally found by the legendary Rabbi Glazerson.
North Korea, officially the Democratic People's Republic of Korea (DPRK), is a country in East Asia constituting the northern part of the Korean Peninsula. Pyongyang is the nation's capital and largest city. To the north and northwest the country is bordered by China and by Russia along the Amnok and Tumen rivers; it is bordered to the south by South Korea, with the heavily fortified Korean Demilitarized Zone (DMZ) separating the two.
Under the leadership of Kim Jong Un, the DPRK continues its aggressive nuclear and ballistic missile programs because of its threat perception of the South Korea, Japan, and U.S.  For the past few years, the DPRK threatens to conduct nuclear strikes on South Korea and eventually the U.S.
Analysis
If these codes are real and not accidental, then president Trump will face his first test as leader of the free world. According to some eschatologists, Donald Trump was raised up by God to disarm the young Kim Jong Un of the DPRK.  However, Un will probably cause a nuclear holocaust in the Korea Peninsula before his military is destroyed by the combined forces of the U.S., Japan, South Korea, and other coalition forces.  Finally, we must remember that these codes only show a possible future and never a predestine future. We should all pray that no harm comes to the North and South Koreans and all the military forces operating in the Korean Peninsula. Perhaps, God will remove this dictator by other means rather than nuclear warfare in the region.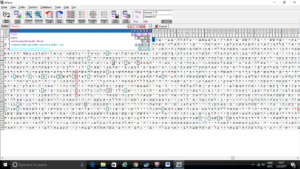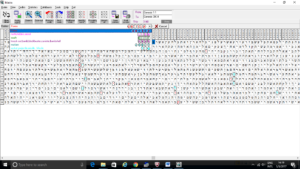 EA WARFARE CODES2" width="300" height="169" srcset="http://eliotelwarapologetics.com/wp-content/uploads/2017/05/KOREA-WARFARE-CODES2-300x169.png 300w, http://eliotelwarapologetics.com/wp-content/uploads/2017/05/KOREA-WARFARE-CODES2-768x434.png 768w, http://eliotelwarapologetics.com/wp-content/uploads/2017/05/KOREA-WARFARE-CODES2-1024x578.png 1024w, http://eliotelwarapologetics.com/wp-content/uploads/2017/05/KOREA-WARFARE-CODES2.png 1360w" sizes="(max-width: 300px) 100vw, 300px" />